I can't tell you guys how incredibly excited I was when the inspiring Lisa Messenger agreed to my interview request. She's the industry's game changer, the motivating entrepreneur and a captivating writer. I've been lucky enough to have met Lisa twice at events and tried to keep myself from fan-girling and I'm fairly certain I failed each time.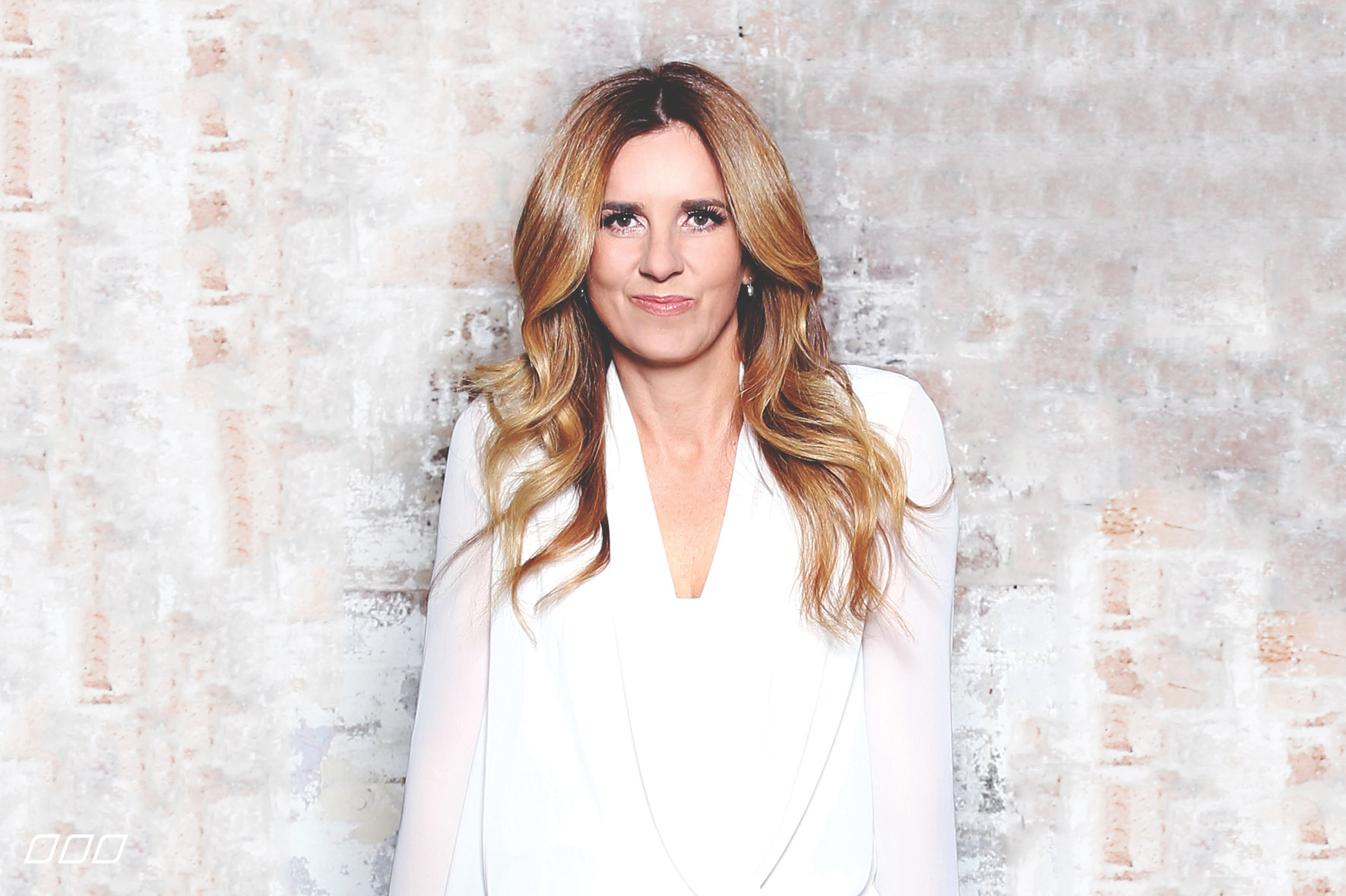 As someone who I imagine is juggling so many priorities and probably a barrage of emails each day, I was so incredibly impressed when Lisa came back to my email… the same day. Not just a quick response to say she's received and she'll get back A.S.A.P – but a full response to all my questions. I honestly can't even get responses from people to the simplest of questions these days, let alone the tough and introspective questions that will follow in this post. I guess it just goes to show her professionalism and dedication, which are two qualities that I will always admire.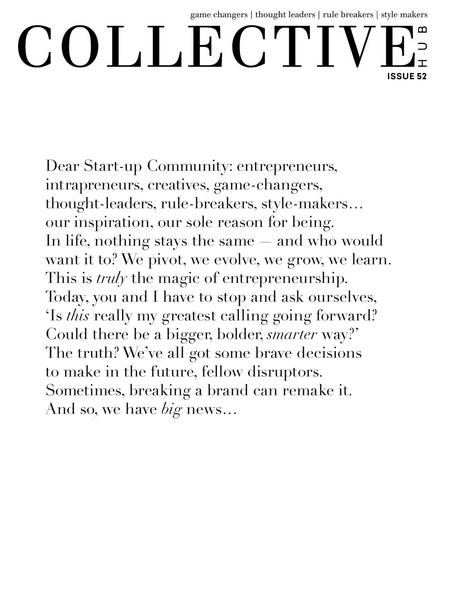 Taking a line from her Editor's Letter in the last print issue of Collective Hub that really resonated and inspired me…
"I could have sent the last issue of the magazine to print, quietly… But how would that benefit our wider community? My personal mission has always been to stand as an 'entrepreneur for entrepreneurs', and part of that journey is to share my journey – LOUDLY. Warts and all."
Read on if you want to see why this woman is so highly regarded and respected in the industry.
Ten Minutes with Serial Entrepreneur Lisa Messenger
You've been an inspiration (including myself) to all aspiring entrepreneurs out there – how do you find inspiration in those moments where everything seems to be working against you? 
Thank you – it's not always easy.  For me its about having a very deep toolkit of things that I know will ground me, keep me centred, put things in perspective and calm me down – meditation, yoga, running, time in nature.  Having a great set of friends and mentors for different issues to quickly call on for perspective.  Listening to music, podcasts, and audio books.
There is always someone who's been there or experienced something trickier than you're going through right now. It will all be ok.
Who were some of your mentors throughout the years? What important lessons did they teach you that you could share with us?
There are so many people.  I've been fortunate enough to spend a lot of time with Sir Richard Branson.  When I first met him on Necker Island in 2014 it was the day after the Virgin Gallactic incident.  I asked him why he turned up when at the time; he didn't know any of us. He said three things that have always stuck with me:
1) Always show up personally when there is an issue
2) Then get out of the way and empower people to do their jobs
3) Always show up somewhere when you've made a commitment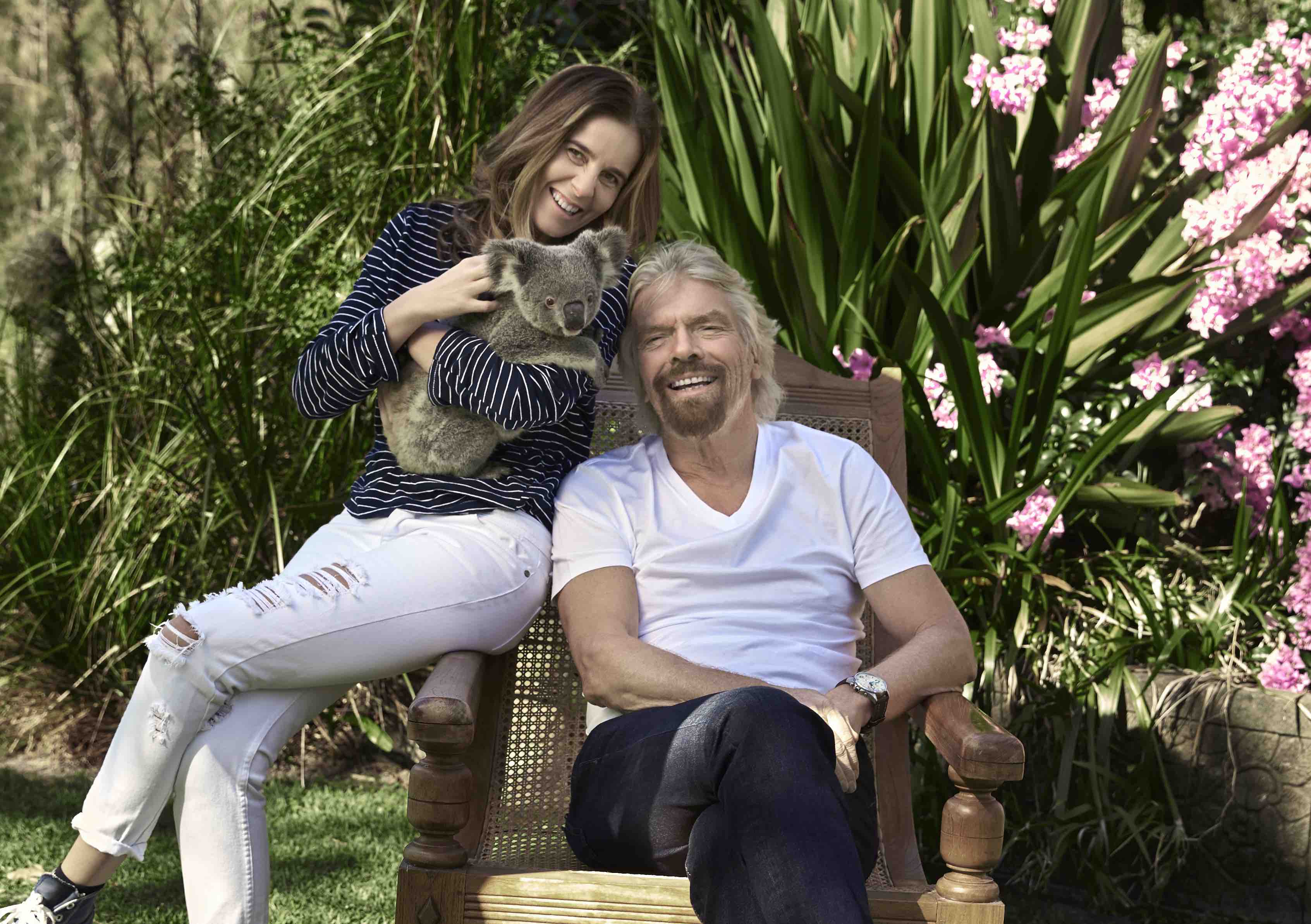 I have wonderful mentors and people I call on for different things all over the world. I also have a wonderful guy called Raj in India whose answer to everything is meditation and mindfulness and not taking anything too seriously.  I think it's important to have different people with different experiences and energy to call on for different sets of problems or opportunities.
You've recently released the last print issue of Collective Hub, how hard was it to make that decision and do you have moments where you've questioned that choice?  
It was hard and it was a long long road.  People can watch my 32-minute video at lisamessenger.com for a full explanation. No, I have no regrets.  We must be courageous enough to break things, pivot and evolve. Always.
If you hadn't started Collective Hub, what do you think you'd be doing right now?
Ha … I'm really not sure.  What I do know for sure is that I wouldn't have kept doing what I was doing. I was earning great money but it was comfortable and a bit dull – so that would never have served me.
Collective has most certainly been a HUGE and very wild ride!!! One I could not have anticipated in a million years. It got very big, very quickly. Within just 18 months of the launch date, the print was in 37 countries… not bad for someone with no money, no real staff and no experience whatsoever in the magazine industry. Now I know for sure – truly anything is possible!!!
Can you tell us about your most memorable moment over the last five years with Collective Hub? Which issue was your favourite? 
Way too difficult. In 5 years we interviewed over 6000 people… so much inspiration right there and so many moments.
Anna Wintour inviting me to go and meet with her in NYC was pretty memorable. To get on her radar so early on was like… WOW. Amazing… really.
Every day in those five years something extraordinary seemed to happen. When you truly have a purpose; doors the likes of which I have never imagined just keep opening up. Opportunities abound. But in equal measure, really, really hard things happen as well. It's a crazy ride that's for sure.
Who inspires you the most?
Our community – every day people are taking huge leaps of faith and following their hearts and passion.
What piece of advice can you give to young women out there who have their own dreams they want to make a reality?
Just start. Fail fast. Surround yourself with an incredible team (they can be freelance).  Bigger isn't better. Invest in yourself.
How do you deal with criticism and negativity that comes with the industry?
I've been pretty lucky. I think if you're authentically you, not too much can hurt you. I guess of course as you get bigger people say you're going to attract haters. I haven't really experienced this to date but I guess it's about building your own resilience, sense of self worth and then anything negative really slides off like Teflon.  It's more often about them, not you.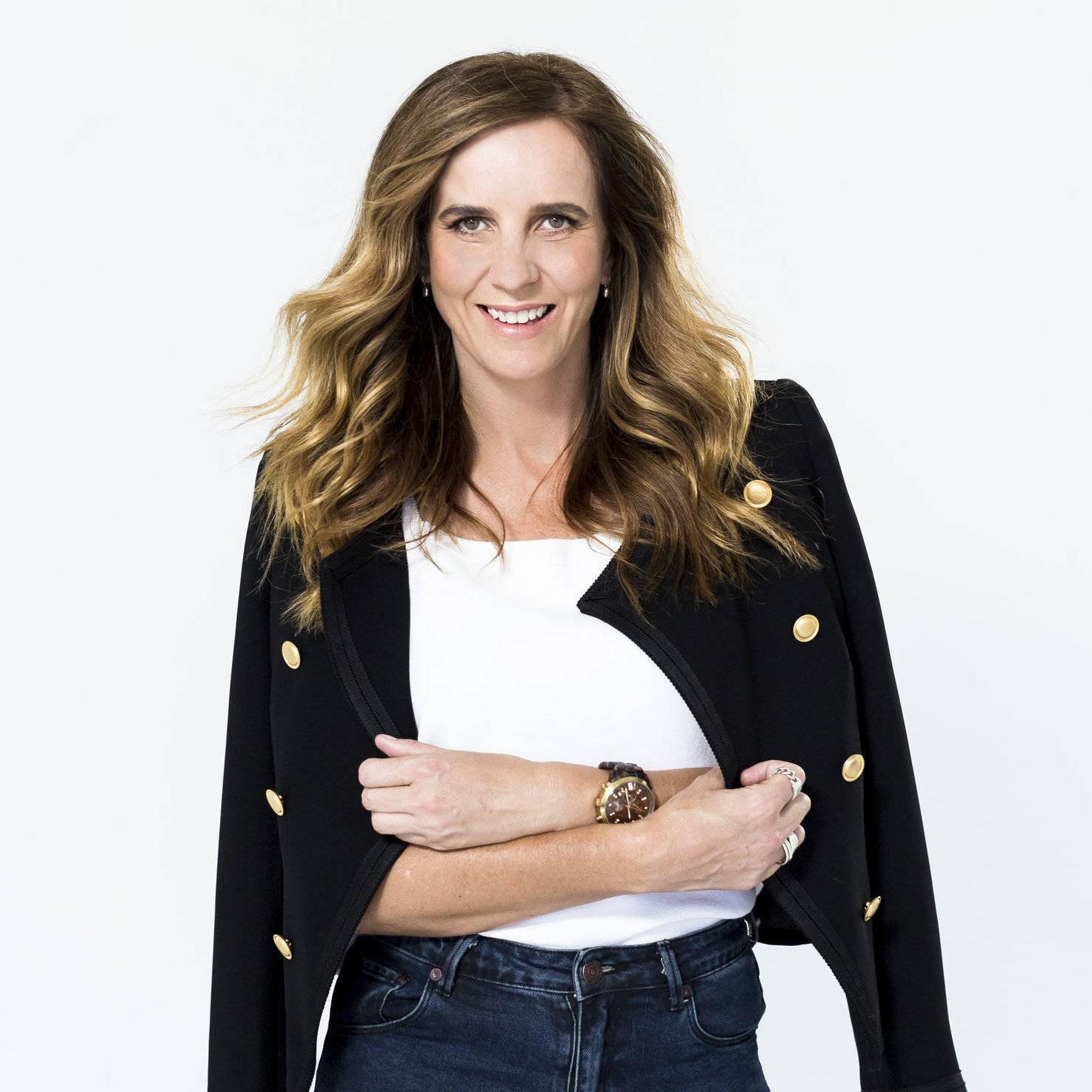 If you could sit down and have an intimate dinner with one person (dead or alive) who would it be and why?
Look – I still haven't met Oprah so lets go for her.  Soon it will happen.
What's your biggest pet peeve in life?
Gossip.  I can't stand small talk, gossip and menial thinking. There is so much good in this world.
Oh – and ridiculous antiquated systems and processes put in place by big outdated corporates. They don't empower their people …sitting on the phone to telcos or electricity companies … blah. ALL corporates need to learn to think like a start up again – be nimble. Have GREAT customer service. Be personal.
Describe yourself in three words (points for alliteration!).  
Fun. Fearless. Faithful… there you go!!
What is your spirit animal and why? Lion – strength and femininity.
If you could pack your bags and move to any city right now, where would it be and why?
Probably San Francisco – just for a year though; to immerse myself massively in the tech start up scene.  My partner is also a tech start up guy and we both have thought about it recently.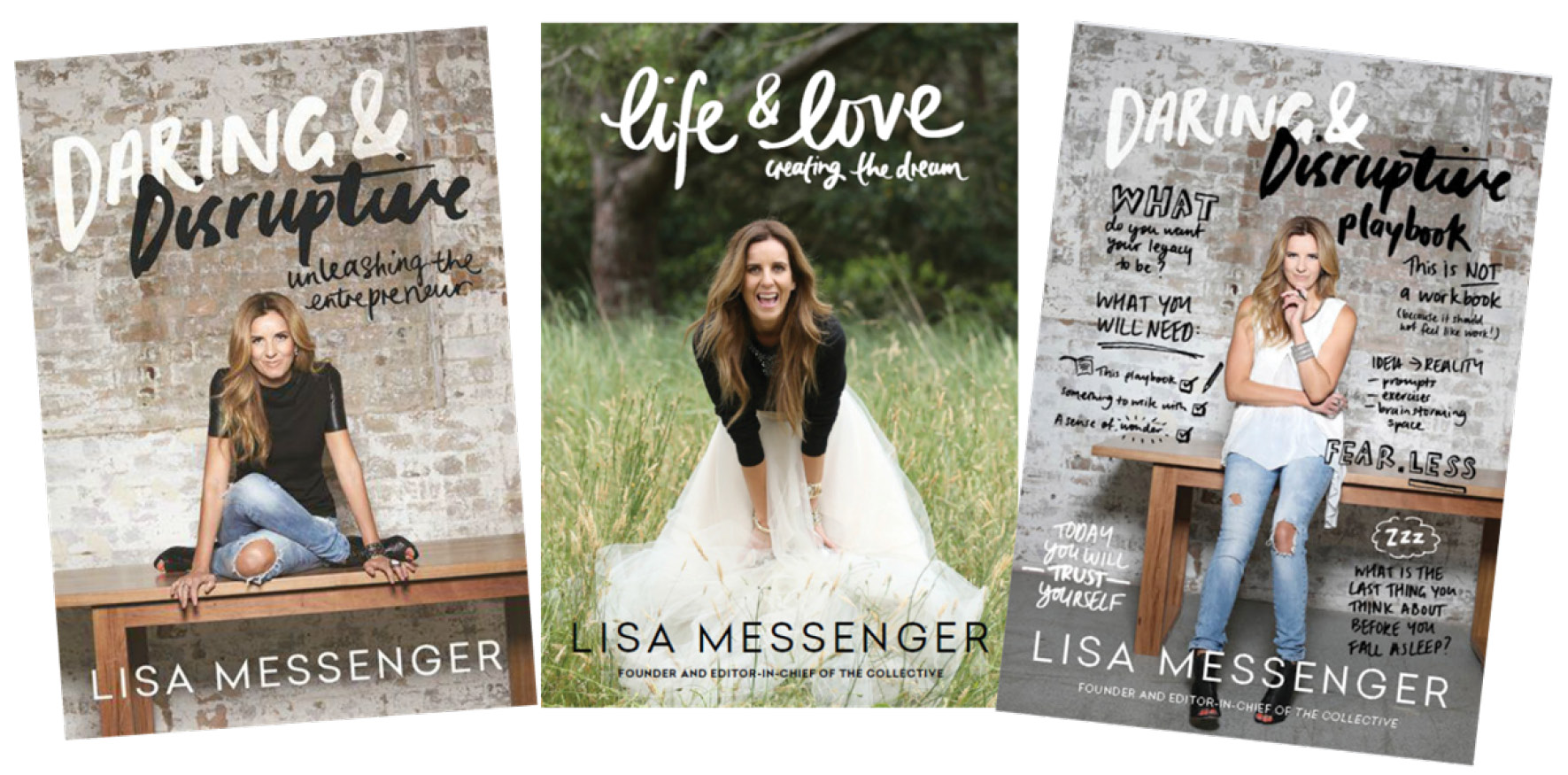 Tell us something about yourself that others might find quirky.
I gave up drinking 13.5 years ago.  I LOVE sleeping – a lot.  I'm a bit of a dag at heart.
Lastly… we're all dying to know, what have you got planned for 2018?
Let's see…. Half living the life. Half sharing the life.  Some stillness.  But also getting out into the communities; especially regional Australia and having big conversations.  I just haven't had time (not even close) to do that since launching.  So looking forward to some more real life connections.
Also spending a lot of time educating myself again – spiritually and business wise – just soaking it all up for a while.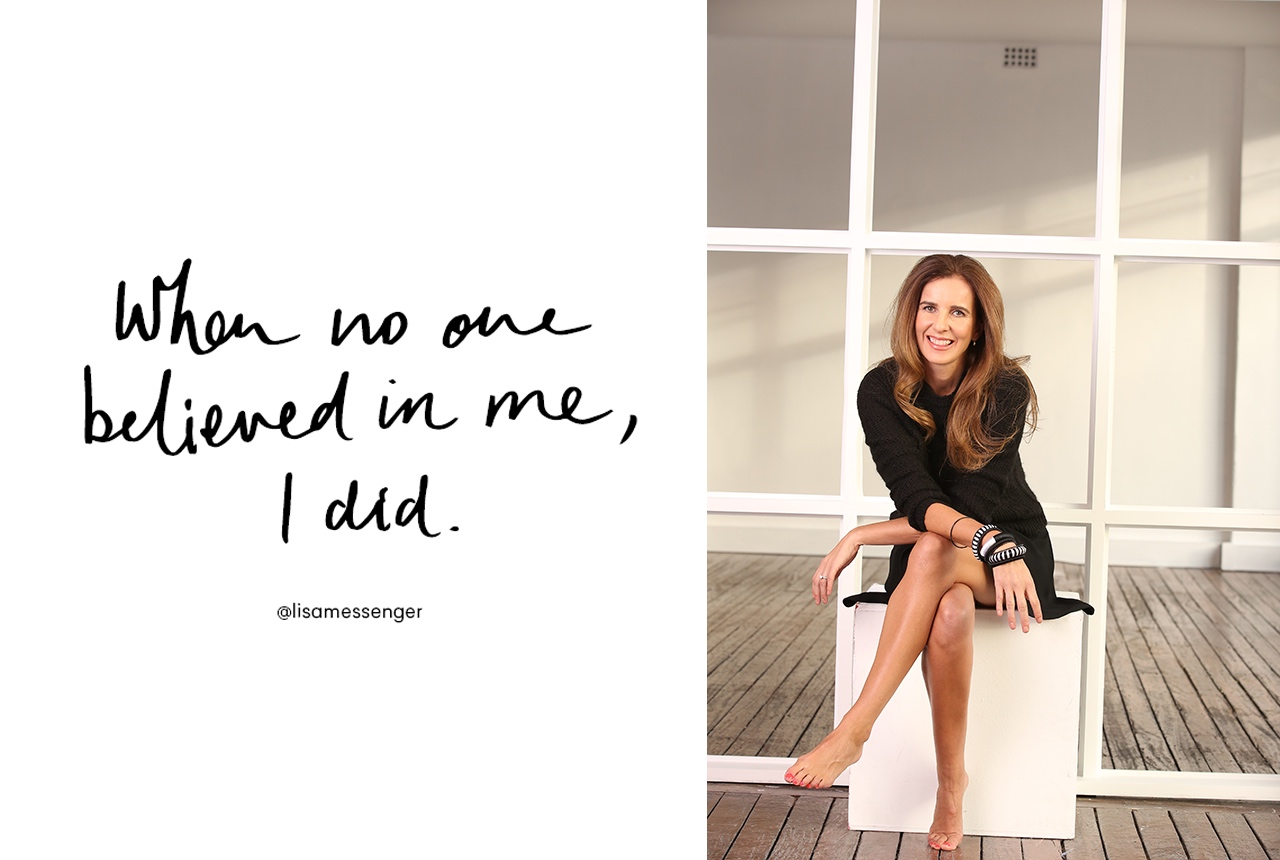 Quick Fire
Coffee or tea? Iced latte (I never drink hot drinks – there's something quirky!)
Pizza or pasta? Pizza (my partner is Italian so we have a lot of both…)
Dogs or cats? Dogs (Benny I've had for 8 years BUT I had a Burmese for 9 years before)
Paris or New York? NYC for work. Paris for Play.
Summer or winter? Summer
Taylor Swift or Miley Cyrus? Taylor
Ocean or Mountains? Ocean
Favourite colour? Baby pink right now
Favourite food? Kale … hahahaha so PC of me – anything green!!
Favourite show? I am so behind – I've just been watching homeland – I don't watch much TV
Favourite restaurant/café in Sydney? Berts right now
Best concert you've attended? Adele
Favourite book? At the moment – Platform Revolution
Favourite city in the world? Sydney
Best Disney film? Cinderella (PS: I was a Disney Princess with Turia Pitt and Miranda Tapsell last year!!)
If you could be any Disney character who would you be? Cinderella
What super power would you like to have? Be able to fly
Follow Lisa on Instagram here and check out my other interview series with inspirational creatives here.