Does anyone else feel like finding the best foundations for every situation is like finding your perfect partner? You have to go through 20, 30 or maybe even 50 doozies before you find one that even comes close to ticking off all those checkboxes. Having terrible foundation is like going on a bad date – it's a horrible experience that you never want to repeat and you walk away feeling like crap.
Just as I've been on my fair share of bad dates, I've also tried some terrible foundations that were either too watery and felt like you were applying muddy water to your face or were too thick and felt like muddy puddy against your skin. I go through phases where I will go between full coverage foundations to medium depending on how confident I'm feeling with my skin.
If you're genetically blessed like some and only require the slightest hint of concealer before you're ready to fly out that door – I hate you. Ok hate is a strong sentiment; envy is probably the better alternative. I haven't been blessed with even skin tone or naturally rosy cheeks so having foundation at the very least is crucial for me. No matter how rested I am or however many coffees I down, I will never look naturally rejuvenated and healthy. In the words of my own mother dearest – I look grey in the face like a zombie.
Finding the correct foundation means you're giving yourself the perfect canvas by concealing blemishes, evening out skin tone and creating the illusion of flawless finishes. Notice I say correct foundation because I see so many girls wearing shades that either make them look like a geisha (when they're not) or like one of Willy Wonka's Oompa Loompa's because they want a 'sun-kissed' look. Your foundation shouldn't give you a skin graft but blend seamlessly to give you a natural look.
So it's safe to say that I've tried many foundations in my time; from your cheap drugstore brands to your up-market cult varieties that cost you a kidney if you consider what you're actually buying. Here are the best foundations that I have tried and by tried I don't mean applying it for a ten minute demo before clearing it all off. By tried – I mean that I have bought and used the product until the last drops remain in the bottle and the fact that I will have finished the bottle also speaks wonders of the product itself. If I discover that I've been sold a dud by a morally bankrupt salesperson then chances are, I will never touch it again and it will remain in a corner until the end of time – terrible, I know.
I should preface the below by saying that everyone is different and we all have different skin types, skin tones and skin conditions so what has worked for me may not always work for you. If we were all the same then this huge market for beauty would not exist. I've put together this guide on the best foundations that have worked on giving me flawless skin over the last ten or so years. What's also worth noting is that I have combination skin with the usual T-zone areas experiencing more oiliness than other parts of my face.
---
Tried & Tested: The Best Foundations for Flawless Skin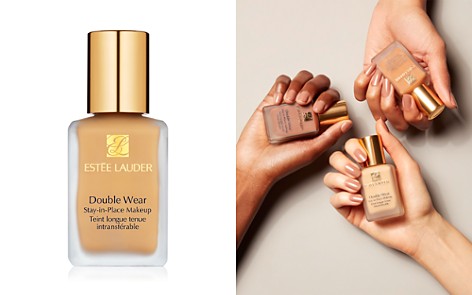 There's a reason why the Double Wear is one of the best foundations on the market but it honestly is the longest wearing product I've ever used. It's so long-lasting that I have to double cleanse at the end of the day to make sure I've gotten rid of it all! You can literally be a sweat monkey in 90% humidity and still come out with a full coverage and not have horrendous breakouts. It'll also cover almost any honking zit your face can produce!
They have an amazing colour range and my shade match is basically one-to-one with my natural undertones. It may sound like the foundation will feel incredibly cakey upon application but I've never had this issue and in fact it is incredibly buildable based on what your needs are. They've also just launched the lighter version that I'll be reviewing in a separate post.
This one was my go-to for almost a year because of the dewy finish it gave my skin. The formula is actually infused with antioxidants to protect your skin against free radicals as well as turmeric extract for added luminosity. I really loved the healthy radiance it gave me and it's great during colder months. The coverage is totally buildable but I enjoyed keeping it at a medium coverage.

I had never used a foundation stick until a few months ago and did my due diligence and made the decision to try the Bobbi Brown foundation stick. It's got a pleasant creamy texture to it and is totally buildable to a coverage you need.
It's a great choice if you also have combination skin as it adjusts to the needs of your skin. The oil absorbing minerals covers you on those days where your T-zone needs attention and the hydrating properties help on the dry days.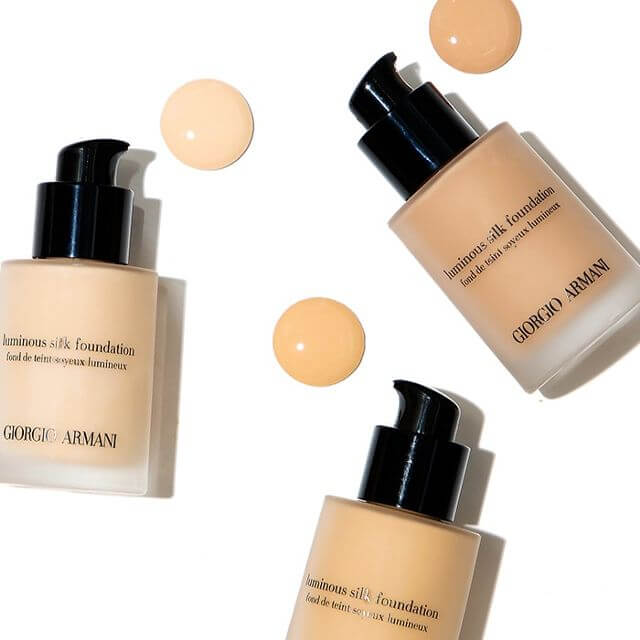 I used this for almost two years when I first left high school and whilst it was pricey back then for a university student – it was worth it. I think this is one of the only foundations that actually makes your skin feel better with it on than off. This does leave your skin with a light dewy finish so it's great if this is the look you're after.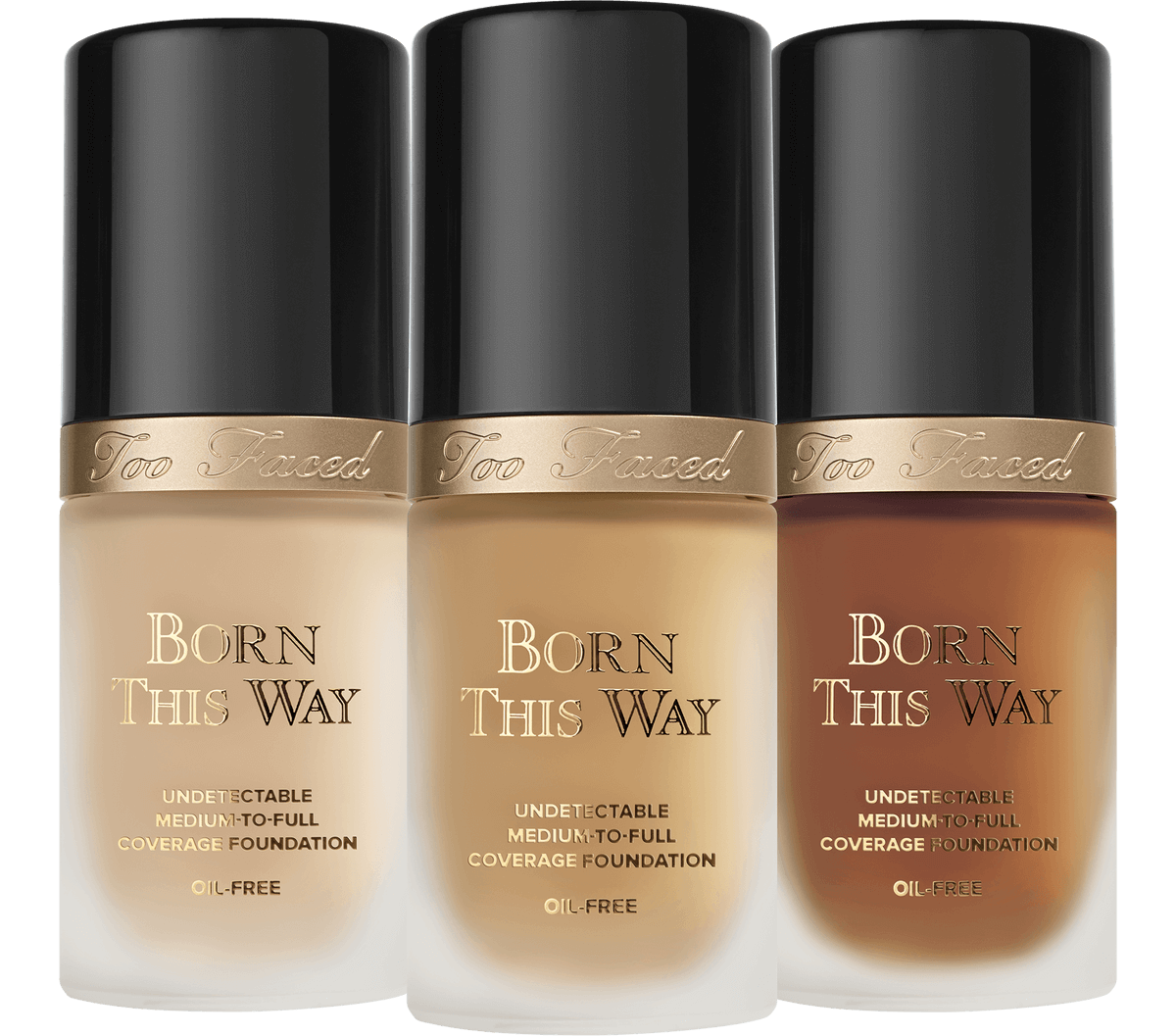 This was actually an unexpected purchase that I made at Mecca a few years back and I was pleasantly surprised by how much I liked the way it blended seamlessly into my skin. Whilst you can always tell if someone is wearing foundation; what matters is how obvious it is to the untrained eye.
As it's name suggests, the foundation aims to leave your skin as natural looking as possible despite being a medium to full coverage foundation. It's packed with amazing ingredients including hyaluronic acid (youthful skin), coconut water (moisture) and alpine rose (brightening).
Shu Uemura The Lightbulb Essence
This one also made it to my list because I was also surprised at the results despite the initial hesitancy after hearing about the essential oils it contains. If you leave the foundation in your drawer long enough you'll see the layer of oil and it may turn some off from using the foundation but it may just surprise you.
If you're not a fan of facial oils then this probably isn't the right product for you and whilst the consistency isn't entirely oily, there is an element oiliness to it. The coverage is medium and you will notice a subtle glow when you catch it in certain lights but don't worry, you won't look like Edward Cullen in sunlight.
What are your foundation favourites?
Check out my round up of the best eyeshadow palettes that every girl needs in their make up draw
here
.