Within just three days of getting back from six weeks abroad I was wisped off to Byron Bay for Splendour, needless to say that I needed a weekend of relaxation and down time. Though our trip started off with a hitch due to an early morning 6am flight cancellation; resulting in a ridiculous detour back to Melbourne before we could settle into our beautiful suite at the QT Gold Coast – the added commute was worth it in the end.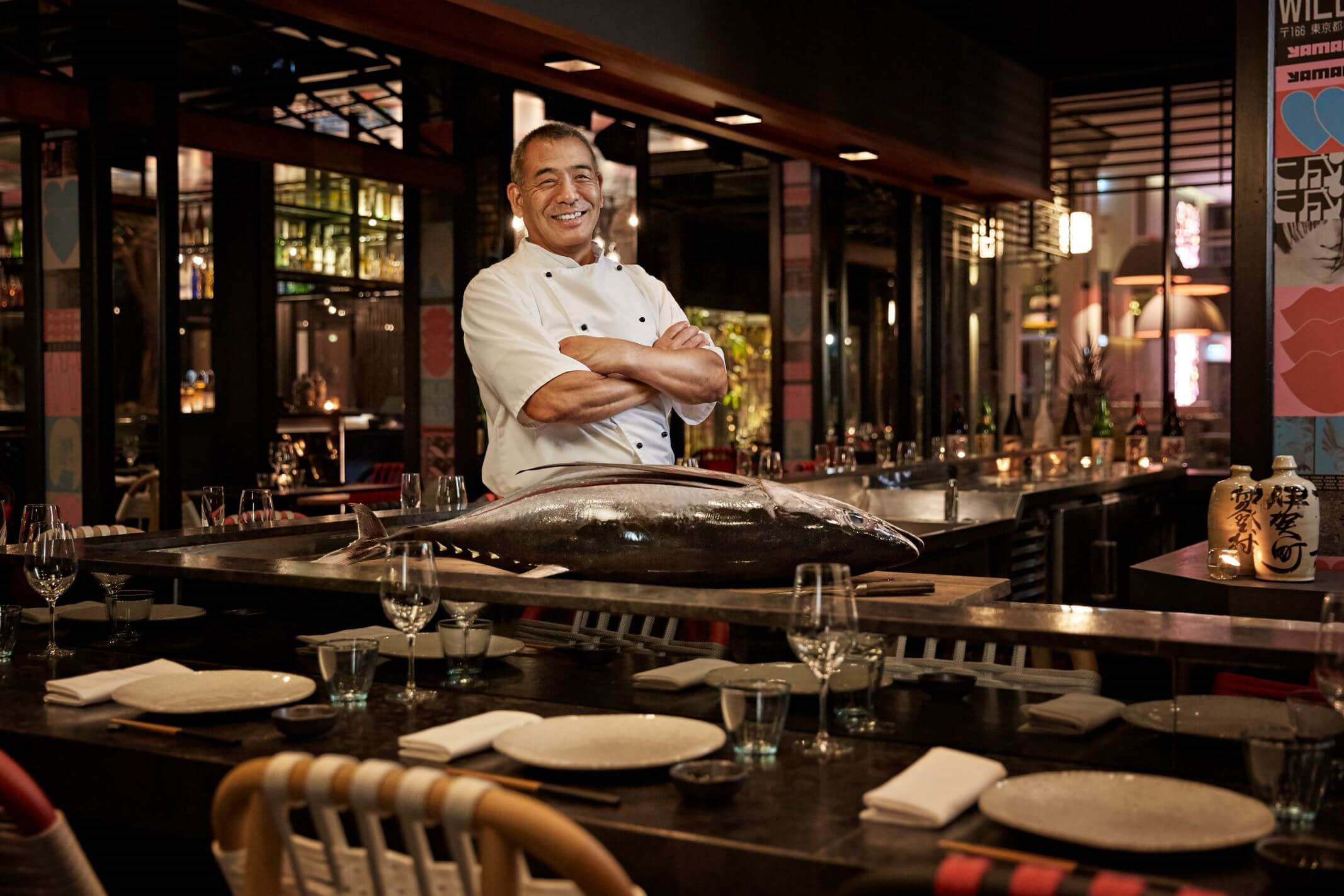 Enjoying the balmy Queensland weather wasn't the only thing on our agenda; we were enjoying the relaunch of the longest-running Japanese restaurant in town, Yamagen. It pains me that I was unable to enjoy the fresh sashimi and Japanese whisky offering, I had many other alternatives to keep me and perpetually hungry baby happy. Needless to say that I'll be returning to try some of the 65 odd Japanese whisky varieties the place offers and a constant stream of raw fish once this child is born.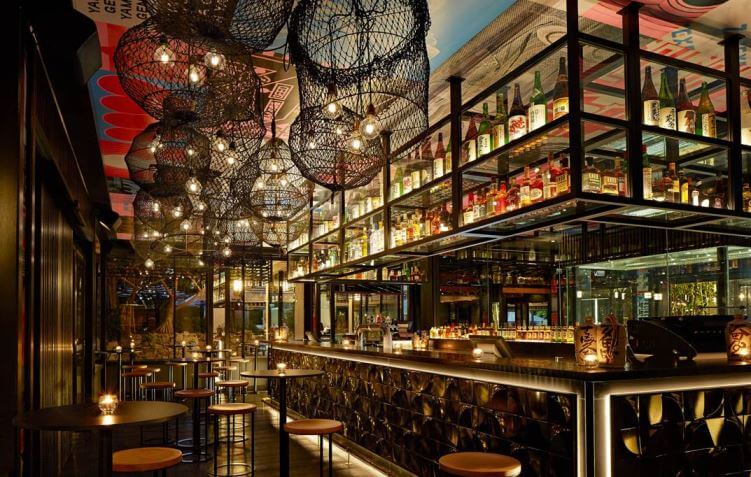 The new fit-out is a perfect combination of eclectic and modern style dining with traditional Japanese accents. The shiny new bar is the first thing you'll notice when walking through those sliding double doors and a back wall lined with Japanese whiskies that had most of the boys seeing double heart emojis as they seriously deliberated on which to try first. My favourite element of the restaurant is how interactive the food preparation is as you watch chefs slice up fresh salmon or watch another fire up the charcoal barbeque for a selection of kushiyaki.
Depending on the experience you're after, you could choose to dine at the bar, the table-seki or at the sushi counter where you can interact with all the chefs. The sashimi tacos were delightful – from what I heard and the pork belly was to die for (according to me). The menu includes a range of cold and hot dishes including Tempura Crispy Bugs, Miso Black Cod, Wagyu Beef Sirloin and Spicy Tuna rolls – are you hungry yet? Don't bail on me just yet because there's always room for dessert. I think I would throw my own grandmother under a bus (ok, maybe that's extreme but you get the hyperbole) for another serve of the Miso Caramel Chocolate Fondant. The menu has been carefully curated by an incredible culinary team with Executive Chef, Adam Lane at the helm. Adam's new menu is due to be released in October.
Lucky for me, I'll be back up there over Christmas and welcoming 2018 with two serves of Chocolate Fondant and Netflix. If you don't believe me then you'll just have to check it out for yourself the next time you're up in the GC and you can thank me after.
Location: 7 Staghorn Ave, Surfers Paradise QLD
SaveSave